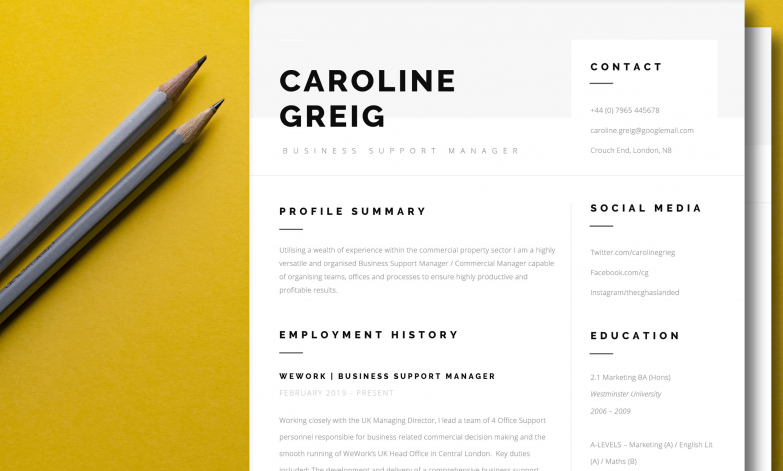 In just a few tumultuous months the employment landscape has been thrown up into the air, jobless claims in the UK have hit unprecedented levels (with the 69% increase in April being the largest on record) and the number of new vacancies being advertised has hit record lows. The effects of COVID-19 are visible far and wide as unemployment looms
2020 is not panning out how many of us wanted or expected, our lives and plans have changed exponentially with some of us being forced into the job seeking market against our will.  But don't worry, with the right approach and a brilliant CV there is no reason why your details won't make the top of the pile for those who are recruiting.
Over the coming months your CV is going to be an essential tool in your job seeking armoury. Job searching is now more competitive than ever, so upgrade your CV and open the door to new opportunities. Our best in class CV Designs are recommended below for the Modern, Creative and Professional CV categories…
The Best Modern CV
With a sleek light grey design and modern layout, this CV template is a perfect match for modern professionals looking to stand-out.  The download also includes a matching 2 page version, cover letter and reference templates as well.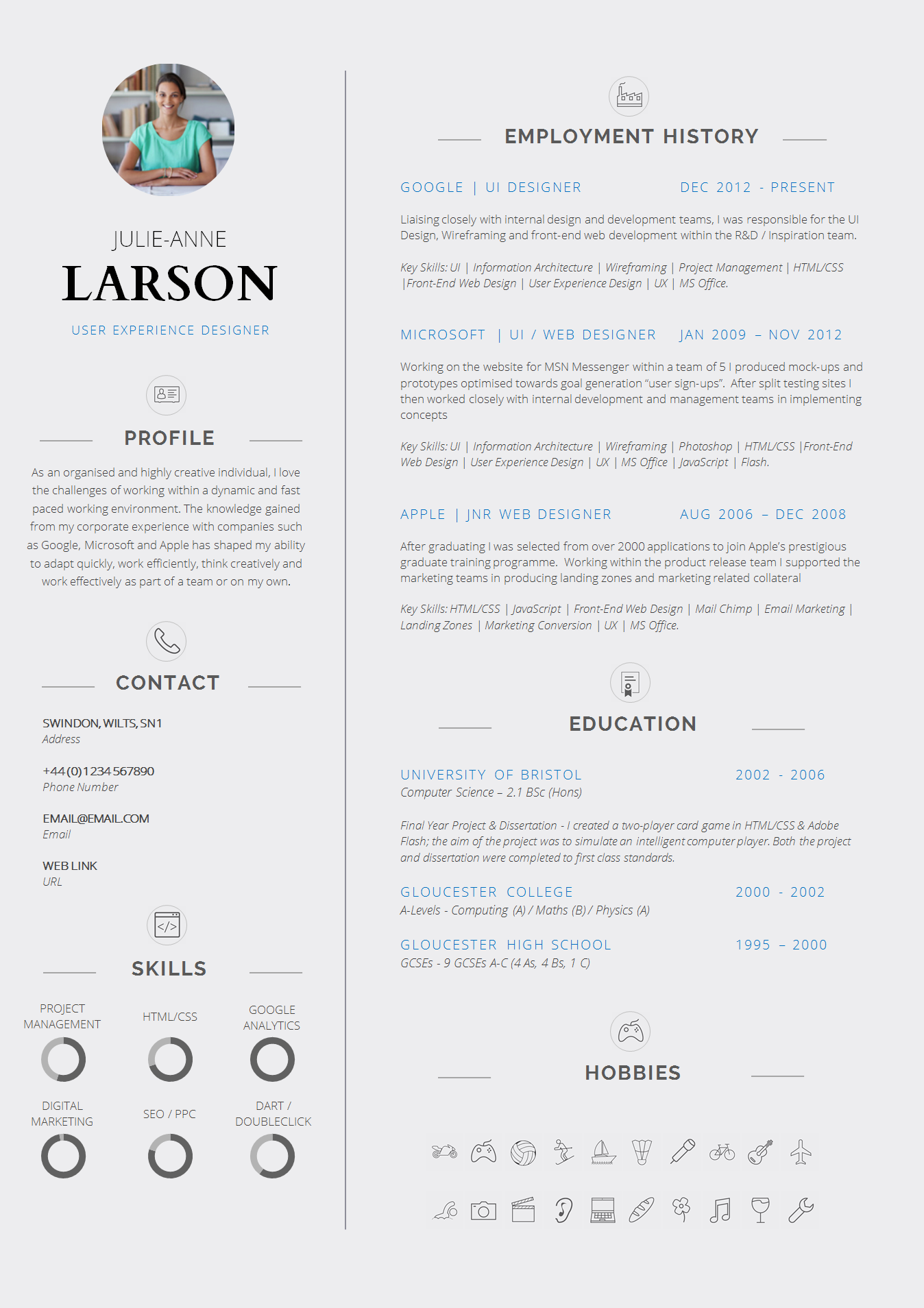 Download this CV Template Here.
The Best Creative CV
Just love the creativity that has gone into this CV Template, fully customisable you can edit the background images and graphs to create a truly stunning CV Document and one to be proud of.  Who knew MS Word was such a powerful tool.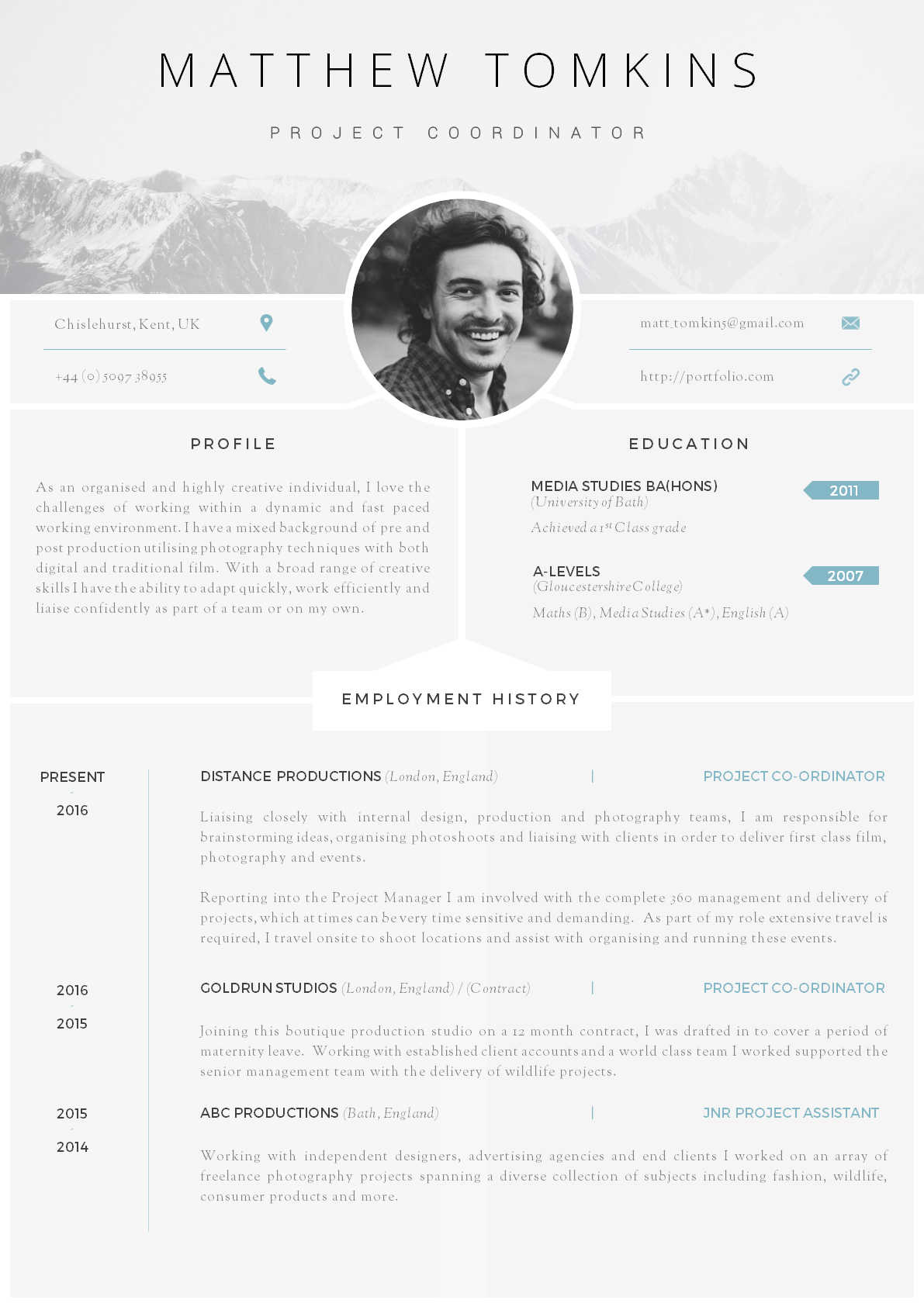 Download this CV Template Here.
The Best Professional CV
For those who prefer a more traditional CV Document, the following CV Template uses neutral colours and fonts but still offers an amazing layout and clean design so you can make a strong impression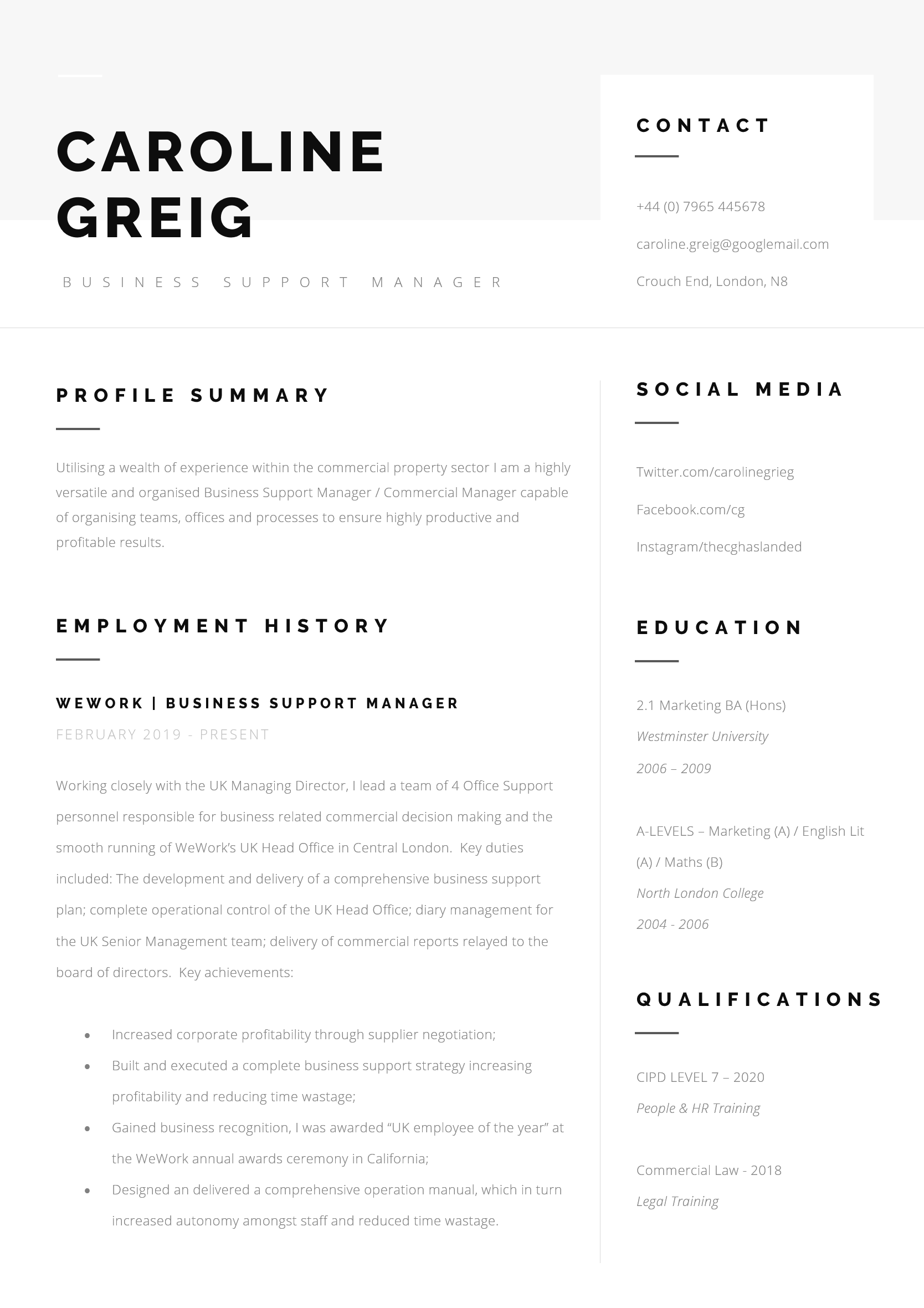 Download this CV Template Here.
The exercise of reviewing and re-writing your CV can be really liberating and thought provoking, it will help you clarify your key skills, understand your worth and what you've achieved and delivering a clear pathway towards the roles you may want to apply for.
Good luck with the job hunt and reach out if you need any advice along the way.