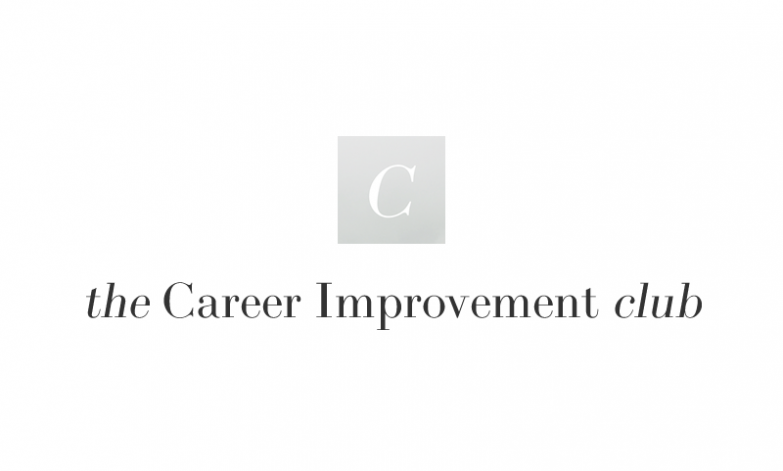 It can be daunting entering the job market (especially when you weren't expecting to), typically most people find themselves up against the clock, rushing to apply to jobs and to get interviews. However, before you jump in it's important you've nailed your CV – A great CV will help you convert opportunities and make the most of the job applications you submit.
Put simply, a brilliant CV will help you win more interviews, will give you confidence in your market worth and will help you stand-out in what is a competitive, candidate driven job market. Compiled by the Career Improvement Club the following fully comprehensive list of professional CV Templates (which are all available to download) spans a broad sector of professions and will make sure you make the most of your job hunt activity.
Use the below to inspire your job search and outreach activities when contacting employers / recruiters.
1. Modern Single Page CV Template
Designed with Project Managers in mind, this single page template features concise information and a very clean layout. We'd typically advise keeping your CV to 2 pages or less. The following template is great for those looking to make a statement, showcasing just the key skills. A real conversation starter.
1. <HOLBORN IMAGE> Click to download – Resume Template
2. Professional CV Template
Featuring a slightly novel layout, this highly professional 2 page CV Template lists personal summary, key skills and education on page one, with the employment history covered on page two (including logos). Great if you have an extended career and need the extra space.
2. <BAUER IMAGE> Click to download – Professional Resume Example
3. Traditional CV Template
This traditional CV Template features a 2-column layout along with a clean, simple design. The traditional look and feel to this template means it has a universal theme which can be used across a wide variety of roles. If in doubt play it safe.
3. <NEWGATE IMAGE> Click to download – Traditional Resume Template
4. Business / Corporate CV Template
Using bold headers and neutral colours, this template is an ideal match for those applying to corporate / business related roles. The layout and design is one step removed from a basic, simple traditional resume which means it creates some intrigue whilst not being too out there. Employers will appreciate the extra touches on this one.
4. <SIENA IMAGE> Click to download – Business Resume Example
5. Professional CV Template (with a splash of colour)
We love the professional use of fonts on this one, the information layout is really clear and includes nice little touches throughout (the editable initials in the header is superb). You can tell this is a carefully created document. Utilising a Sound Engineer as the subject, we feel this template would lend itself across a much broader spectrum of professions.
5. <MILL IMAGE> Click to download – Professional CV Template
6. Finance CV Template
With it's luxurious and elegant feel, this CV template really stands-out as a well crafted and produced document. This professional design lends itself nicely to the Finance sector, however we feel it's equally at home with senior management professionals across the IT, Marketing and Sales sectors.
6. <PASCAL IMAGE> Click to download – Finance CV Template
7. Administration / Office Professional Resume Design
Professional Office and administration roles can be competitive, therefore it's essential you pick an organised and professional CV that clearly showcases your most relevant skills first.
The template below demonstrates a simple yet informative structure, placing your employment history, professional profile and education all on the first page.
7. <ALDGATE IMAGE> Click to download – Professional Resume Design
8. Customer Service CV Template
It's not necessary to launch into huge amounts of detail when compiling a CV for the customer services sector, therefore keep things compact and to the point. Highlight your 6 or so key skills and include scenarios of how you've built rapport with customers and handled complaints previously.
The following CV Template is a great example of what can be achieved, and the coloured background seems to add an extra level of professionalism and individuality.
8. <SEARLE IMAGE> Click to download – Customer Services CV Template
9. Designer CV Template
For those in the creative sector you can afford to add an extra touch of individuality and creative spark. It's also worth considering that you can keep text really short and concise as typically your work will be judged on your portfolio and not what paragraphs you write.
The following Design CV Template example is an uber-cool and professional way to get yourself noticed…
9. <SENECA IMAGE> Click to download – Design CV Template
10. Professional Marketing CV Template
Like the creative sector, Marketers are often judged on their ability to stand-out from the crowd (by definition that's what they're paid to do). Selecting a CV template that mirrors this ability is crucial and will stand you a cut above the rest who choose to opt for more traditional CV Designs.
The following Marketing CV Example offers great inspiration on what you can do…
10. <CHANCERY IMAGE> Click to download – Professional Marketing CV Template
11. Universal Professional CV Template
We're ending on a universal design, the following CV Template lends itself to a mix of professions, the neutral colours and clear layout means it's an easy one to adapt to Sales, Client Services, IT or Marketing.
11. <PICCADILLY IMAGE> Click to download – Universal CV Template